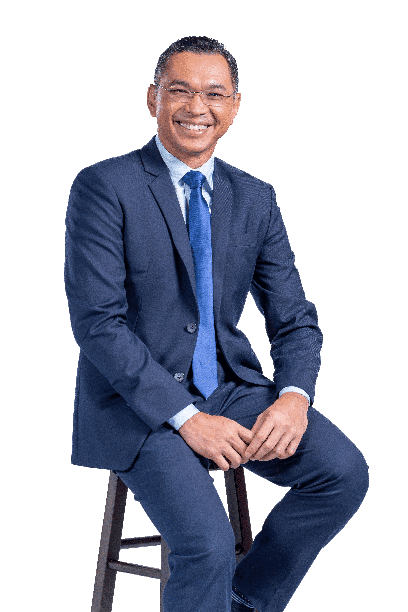 Chief Executive Officer, MDEC
A recognised industry leader, Mahadhir has a proven track record of over 20 years in various industries including Financial Services, Energy (Oil and Gas), Information Technology and Media, serving established global and local organisations such as Deloitte Consulting, Kodak, PETRONAS and AmInvestment Bank.
He was previously the co-founder and CEO of Futurise since its establishment in 2017, an agency under the Ministry of Finance mandated to drive the National Regulatory Sandbox (NRS) and a wholly owned subsidiary of Cyberview. In March 2020, Mahadhir was also handpicked to be part of the founding team at the National Economic Implementation and Strategic Coordination Agency (LAKSANA) under the Ministry of Finance.
Appointed the General Manager at Cyberview in 2015, he was instrumental in formulating the development of the Cyberjaya Global Technology Hub Blueprint and its implementation. Amongst the notable digital and tech transformation projects in which he successfully launched was the establishment of the City Innovation Council to manage Smart City implementation including the Cashless Cyberjaya programme.
Mahadhir has also served on various committees such as the United Nations Technology Innovation Labs Advisory Panel and the Malaysian Industry4WRD Regulatory Panel at the Ministry of International Trade & Industry (MITI).
On the global stage, Mahadhir has represented Malaysia at the Krasnoyarsk Economic Forum (2015 – a World Economic Forum branch of Russian Federation), Smart City Expo World Congress (2016-2018) in Barcelona (where he was acknowledged as among the global thought leaders in smart city initiatives), Global Transformation Forum (2017) and United Nations World Urban Forum (2018) which subsequently led to him being invited as a panel member of the United Nations Technology Innovation Labs.
Mahadhir is passionate about developing communities and society in general. He has contributed pro-bono work for the Project Management Institute (PMI) where he was the Content Reviewer and Contributor for the Project Management Body of Knowledge (PMBOK), which is the guide used for all PMI-certified project managers (Project Management Professional – PMP) globally.
He is an active participant in the Malaysian education system at both the university and secondary school programs ranging from volunteer work to arts and STEM. Mahadhir holds a B.Sc. Computer Science from Lakehead University with a Minor in Business and is registered with the Malaysia Board of Technologists (MBOT).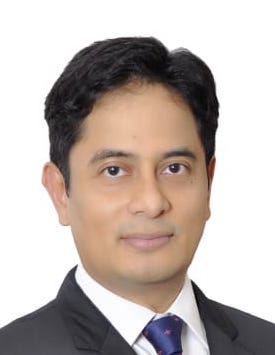 Director of Selangor Research Institute, MBI Selangor
Dr Fahmi Ngah is the Director of Selangor Research Institute, MBI Selangor, a state-owned strategy think-tank and policy development centre for the Selangor State Government. Prior to this appointment he was the Managing Director and thought leader for the Smart Selangor Smart State Programme, Head of Commodity Trading and Structuring in CIMB Investment Bank Malaysia, a Front Office Senior Quant at British Energy, and a Senior Technology Consultant at the United Kingdom Defence Research Agency (now QinetiQ PLC).
Dr Fahmi holds a first-class honours degree in engineering and a PhD in Aeronautics from Imperial College, London. He was the recipient of the prestigious Tun Ismail Ali Award for the Best UK graduate from the British/Malaysian Society and the National Youth Award from the Malaysian Ministry of Youth and Sports.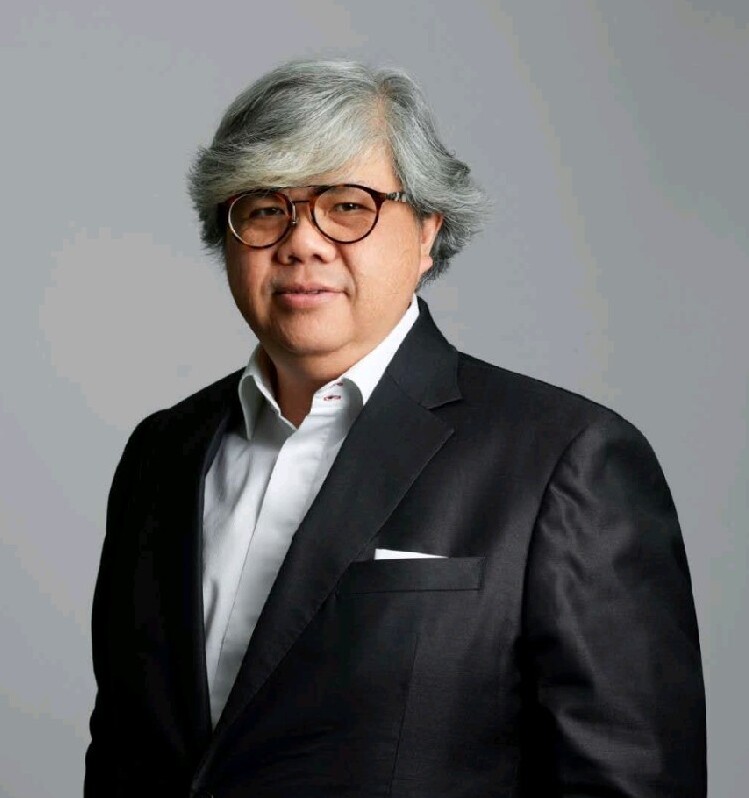 Managing Director, JWP Design (A Member of Singapore Institute of Planners)
Mr. Jason Ho is an urbanist, city planner and urban designer with over 30 years experience in the built environment. Over the long span of his career, he has been involved in major urban, infrastructure and tourism development projects spanning across 50 cities in Asia. Mr. Ho has amassed a diverse array of expertise which includes real estate development advisory, long-term strategic infrastructure planning, master-planning for Transit-Oriented Development projects, conceptual urban and landscape design for parks, recreation and tourist attractions, statutory planning submissions and economic & technical feasibility studies. Given his wealth of experience, he currently serves as a member of the Real Estate & Infrastructure Committee of the Hong Kong General Chamber of Commerce.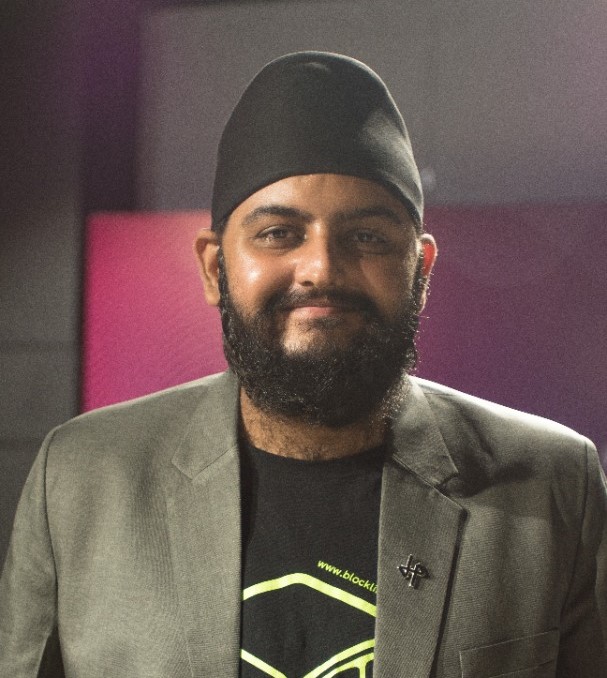 CEO & CO-Founder of Blocklime Technologies
Harpreet Singh Maan CEO and Co-founder of Blocklime, armed with his natural inquisitiveness, Harpreet gained diverse experience in software development, information technology, blockchain & distributed ledger technology (DLT) development. Harpreet started coding at the age of 14 & exploring Blockchain at the age of 19. Eventually, his curiosity and effort led him to become a Blockchain developer early in his career. Harpreet envisions a future where DLT is integrated into everyone's daily lives, and he firmly believes that DLT's applicability can be extended beyond financial and asset management. With this vision, he founded Blocklime, a Malaysian-based development & training company, specialising in Blockchain and DLTs. He is a thought leader focusing on solving problems with DLTs and exploring their potential applications in fintech, insurtech, and regtech. He believes that it is crucial to build talents and communities by conducting blockchain & DLT training. Thus, Blocklime academy was formed to assist talent development in this sector. Harpreet is a well-known speaker & trainer on DLT/Blockchain development himself.
Advisor to Venture Builders
Dr. Melvin Lim acts as advisor to AVB Pte Ltd, an ASEAN-centric venture studio based in Singapore that enables corporates and startups to launch their ventures in Singapore with a growth strategy into the ASEAN region (with focal areas in infrastructure development, technology and land assets). He holds a doctorate in the field of chemical engineering from the Australian Institute of Bioengineering and Nanotechnology (University of Queensland, Australia) specializing in the environmental applications of nanomaterials, particularly in the field of light-mediated reactions. He is a well published author in the field and has worked in South Korea, Australia, China and Singapore.
Melvin has assumed roles of technical consultant (spanning contract arbitration, intellectual property dispute resolution, patent application and portfolio management) and is a patent valuation expert (viz under the consideration of market, technology and patent laws). He possesses a wealth of field experience in technology protection, commercialization, investment and business development, with engagements including small & medium, multinational, government-affliated companies and government agencies, covering Singapore, China, USA and Europe. He is currently appointed by the Singapore Institute of Technology, Singapore's university of applied research and learning, to establish and direct strategic partnerships with industries and the community.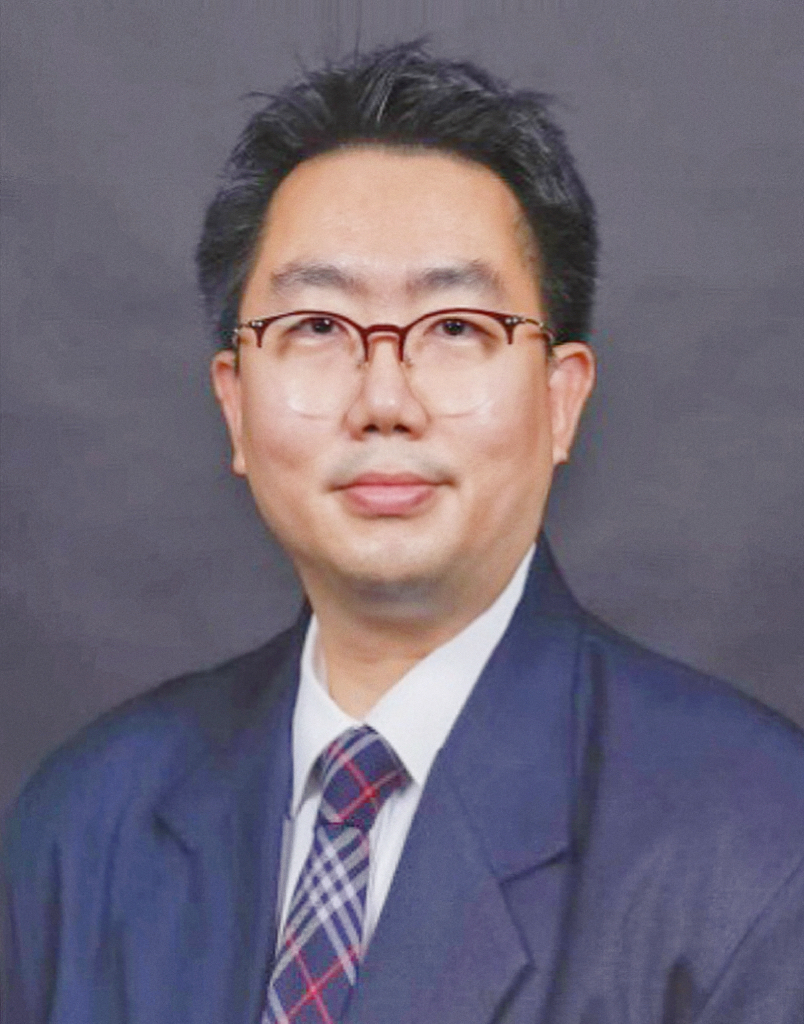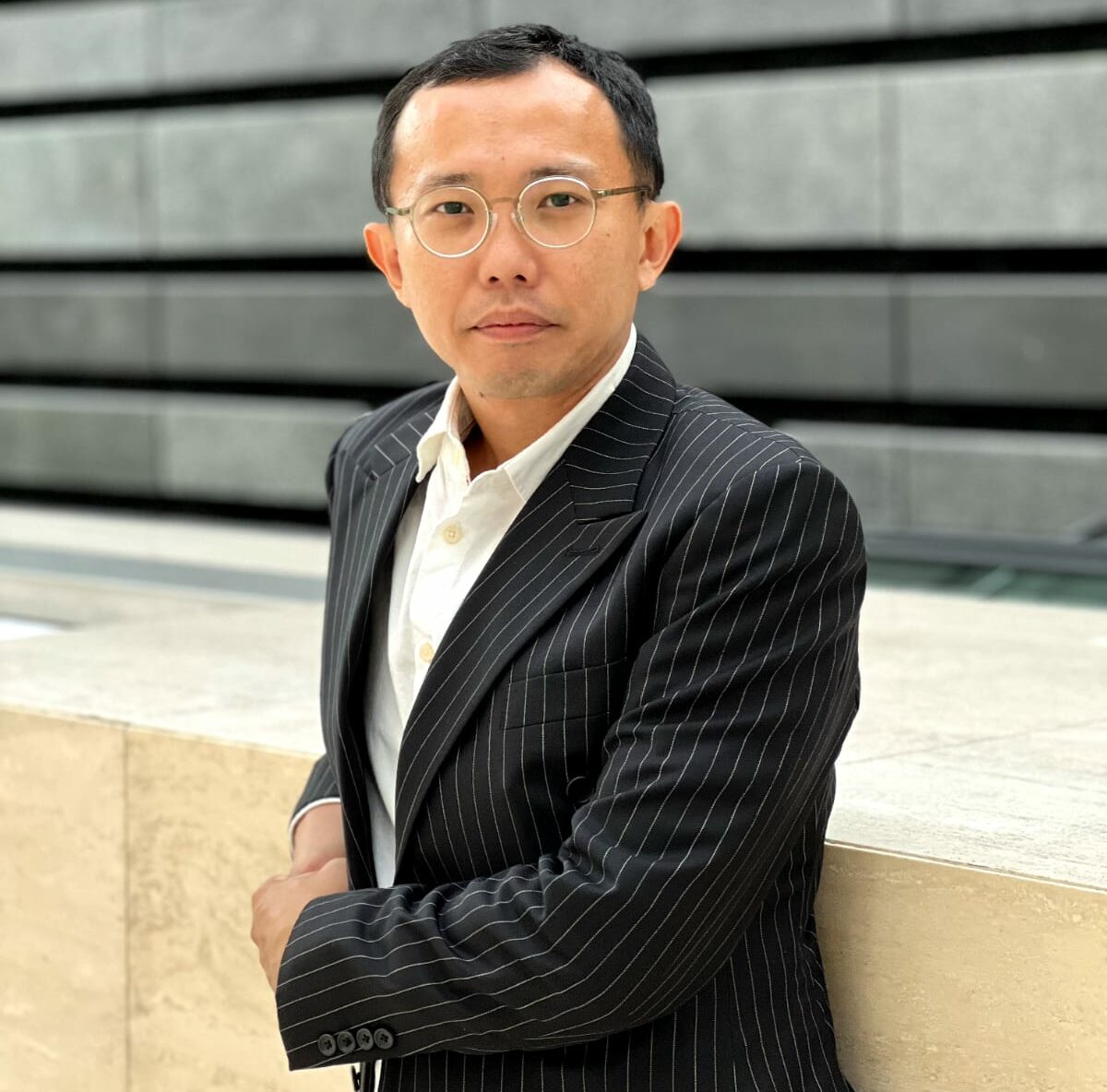 Chief Executive Officer at MoWin Digital
From a computer engineer in training in the Nanyang Technological University stationed in Singapore, Ianton switched to his role of being a marketing professional in 2003. He was later stationed in China for 8 years to help local Chinese brands and organisations to market their products and services to the global markets. His ever growing passion in marketing has propelled him to help Chinese multinational companies to market in the ASEAN market while based in Singapore. His experiences with different international markets has made him knowledgeable about marketing know-how as well as political and economic knowledge that he is willing to share and learn.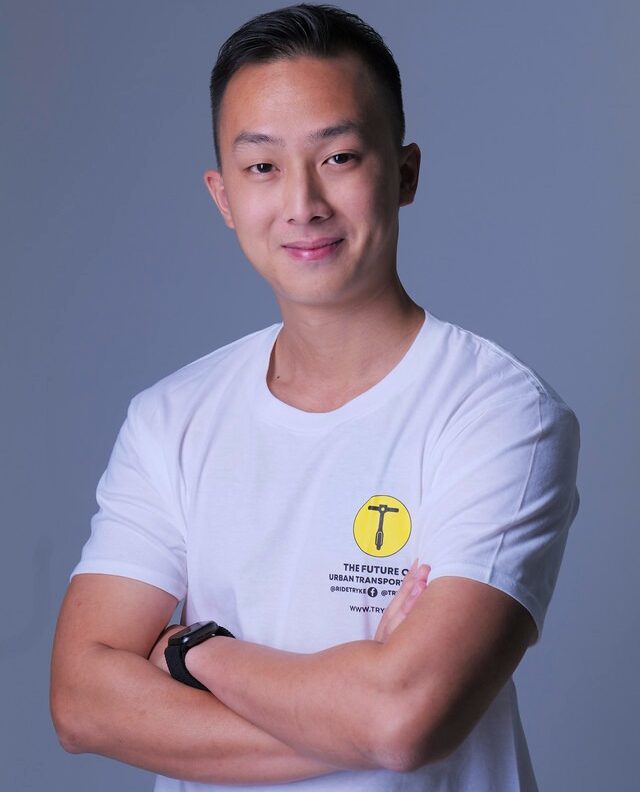 As an avid cyclist and triathlete while he was living in the US, Tim was determined to figure out how he could import a car free culture and help to solve Malaysia's traffic congestion issues. Hence TRYKE was born with a mission to Provide the Best Mile – the cheapest, cleanest and most convenient way to travel short distances and help to reduce our dependency on motor vehicles.
Mr. Zhang Boyi has long been engaged in IT technical work in the field of communications and information technology, including network operation support, Internet of Things, big data, and industry digital transformation and has 15 years' experience as a solution director of global Datacenter and information system construction.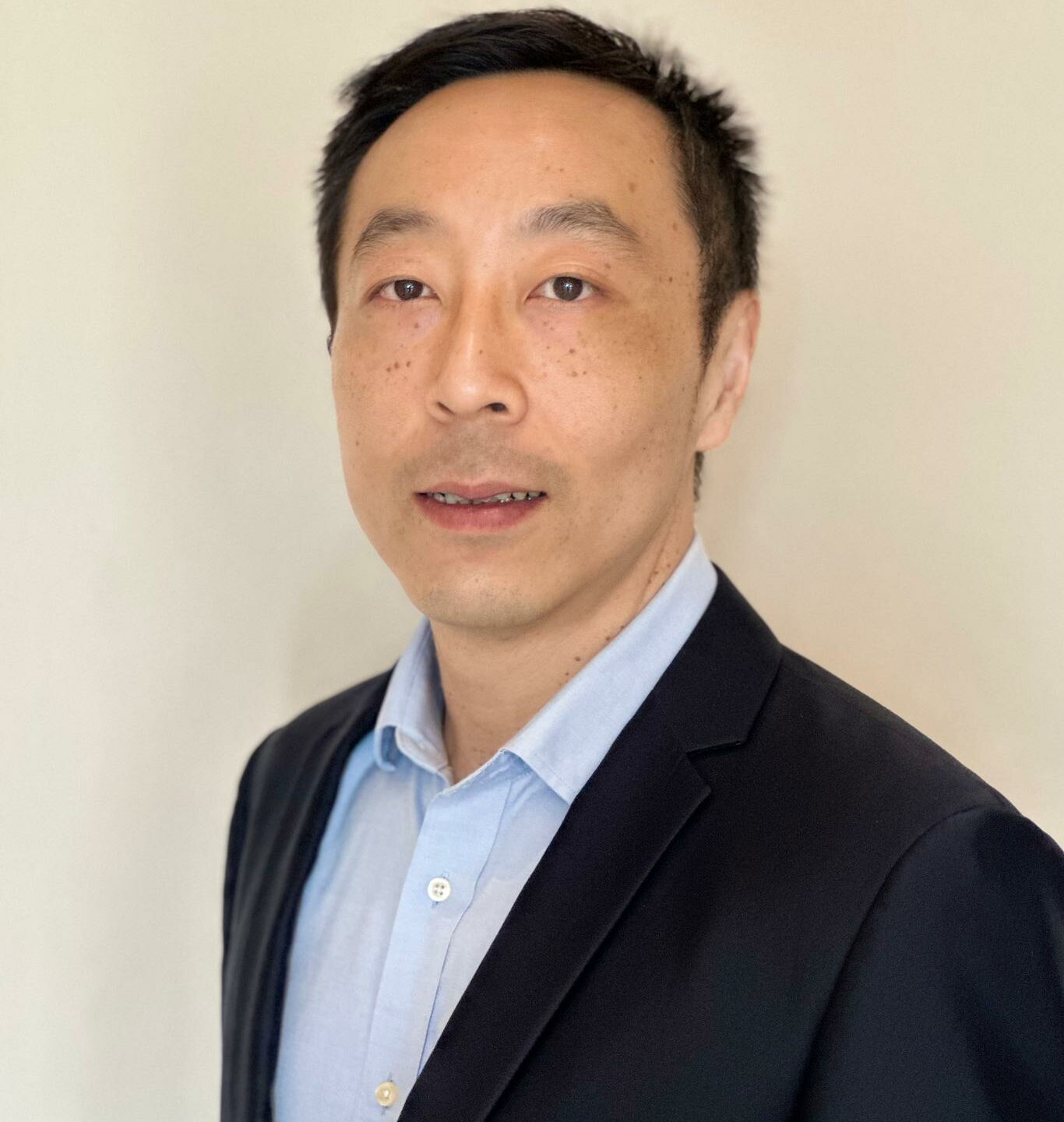 Having established an acclaimed career in media, design and the creative industries over the last 2 decades, Lionel pivoted to tech by specialising in Extended Reality (XR) after achieving Distinction in his postgraduate studies. He founded iMMERSiVELY – an immersive tech startup specialising in developing and delivering AR/VR tech applications and solutions across various industries, which was then acquired by Hatten to develop WORLDX – a truly phygital metaverse for retail and commerce.
Since then, he has also served as a contributor (VR) for Forbes Asia, committee member (ARVR) for SIGGRAPH Asia, and is a much sought after consultant and speaker in XR and the Metaverse in South East Asia.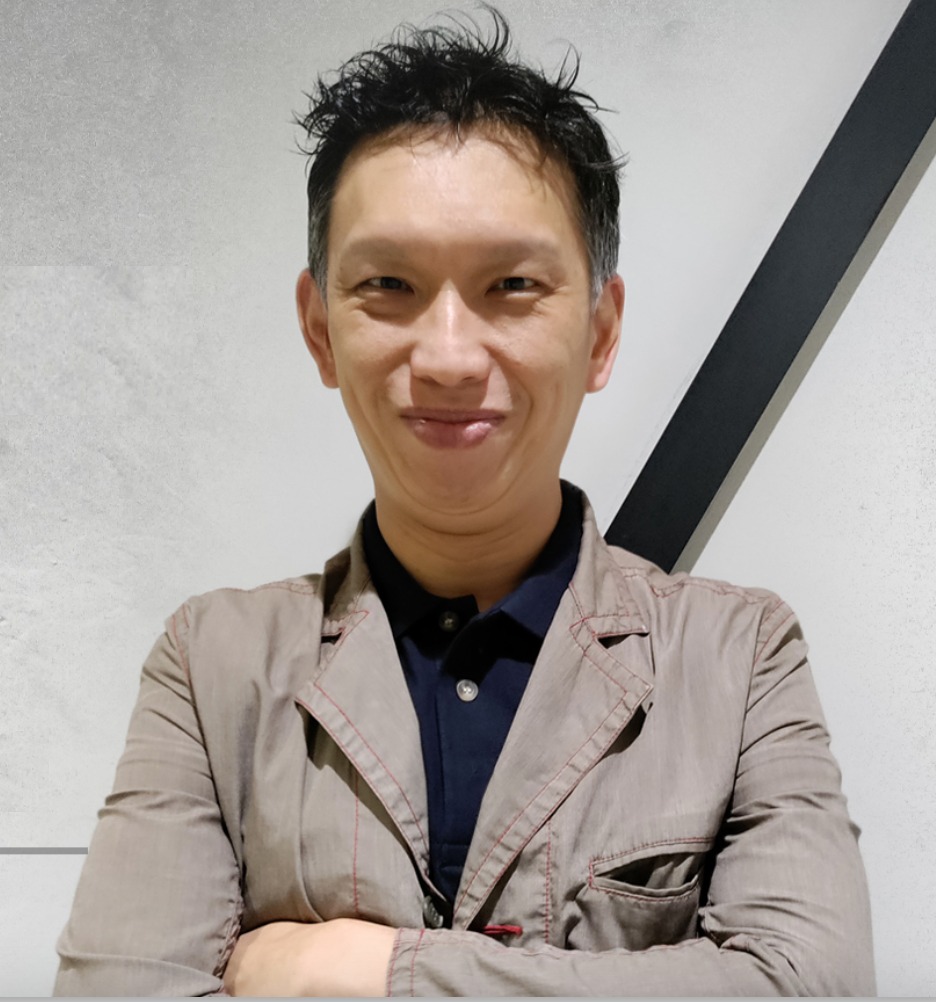 TS. MOHD HAZMAN BIN HASSAN
Hazman is the Co-founder and Group Chief Executive Officer of KITAMEN GROUP. a Malaysia-based boutique gaming organization built at the intersection of competitive gaming, entertainment, and retail. Currently venturing into tech and education in esports, aligned with KITAMEN's mission is to give every gamer something to be proud of.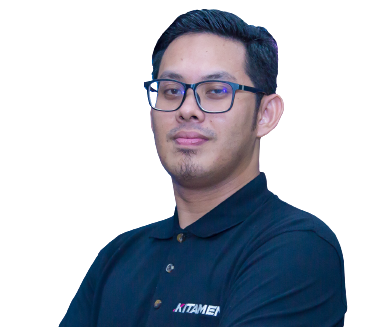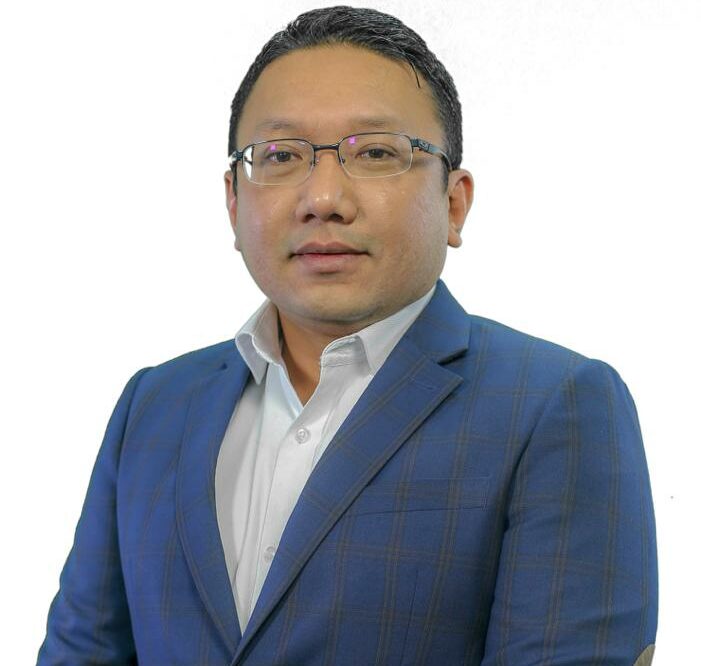 Chief Information Officer, Malaysia Automotive, Robotics and IoT Institute (MARii)
Ts. Nizmar bin Mohd. Nazar is the Chief Information Officer at Malaysia Automotive, Robotics and IoT Institute (MARii) with years of experience in Information Technology & Automotive industry. He is involved in the Intelligent Transportation Systems (ITS) for mobility as a service (MaaS) development under automated drive, telematics implementation, simulation & augmented reality (AR) integration. He leads on the services and new mobility functions making transport and travelling safer, green, more efficient which includes applications that use data from other vehicles, from the infrastructure or from a back end (cloud) to provide information about dangers and obstacles on the road, as well as entirely novel functions in the fields of journey, fleet and traffic management.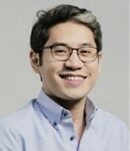 Ahmed Faris Amir fondly known as Med is the CEO for Impact Integrated, a Company Limited By Guarantee (CLBG) under the purview of Ministry for Youth and Sports for youth development and social innovation.
A generalist by design, he dabbled in a plethora of entrepreneurship ventures, management consulting and social activism before his current stint in Impact Integrated. When he isn't at work, he warms the bench of his alma mater's rugby team, learns how to play the guitar or tries his best to keep his pet plants alive.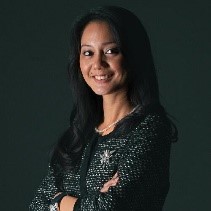 HEAD of GOVERNMENT AFFAIRS, SHOPEE
Ms Rita Irina Wahab has broad experience gained from leading organizations both in public and private sectors. She is currently the Vice President, Public Affairs Malaysia in an MNC positioned in Top 50 Fortune 500 companies. She was a member of PEMANDU a unit under the Prime Minister's Department, of which is mandated to oversee the implementation, assess the progress, facilitate as well as support the delivery and drive the progress of the Government Transformation Programme (GTP) and the Economic Transformation Programme (ETP).
Rita had been involved in large SCM Projects for Oil & Gas Sector which involves transformation of SCM Practices and SCM ICT Systems alongside consultants from AT Kearney and SAP, and gained fair experience in the Automotive Sector.
Specialties: Digital Economy & Transformation, Public Affairs & Policy, Transformation Management, Performance Management, Programme Strategy & Management, Value Tracking & Benchmarking, Category Management – Sourcing & Procurement, Spend Management, Procurement Strategies, Contract Management & Governance, SCM Business Process Improvement.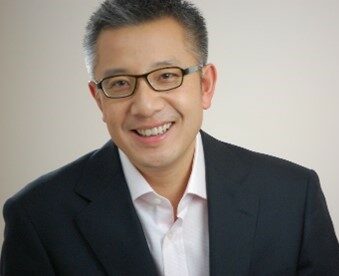 CHIEF EXECUTIVE OFFICER, YTL COMMUNICATION
Wing believes in using technology to improve the way we live, learn, and play.
As CEO of YTL Communications in Malaysia, Wing leads the company in the creation of the world's 1st nationwide converged 4G network. Launched in Nov 2010, the Yes 4G network is the largest 4G network in SE Asia. It has since been named "World's Best New Service" at the Broadband World Forum in Paris and YTL Communications has been named "The Most Innovative Service Provider of the Year" by Frost and Sullivan.
YTLC also recently became the first operator in Malaysia to launch 5G.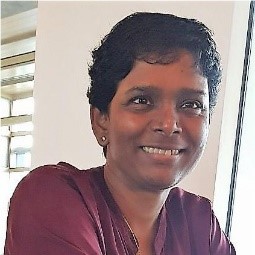 CHIEF TECHNOLOGY OFFICER (CTO) , NOKIA MALAYSIA
Preetha Nadarajah is a creative technology business leader with broad experience in building and leading technology companies as well as increasing shareholder value.
Based in Kuala Lumpur, Preetha currently serves as Chief Technology Officer for Nokia Malaysia. Preetha has held several senior leadership positions at Nokia in various domains – system integration, business analytics and end-to-end solutions, spanning local, regional and even global scope of responsibilities. Prior to Nokia, Preetha held key roles in IBM Malaysia and was instrumental in the growth of ADC Metrica/Vallent, then a regional telecoms software scale-up.
Preetha holds a Bachelor's degree in Computing from Imperial College London and an MBA from INSEAD France.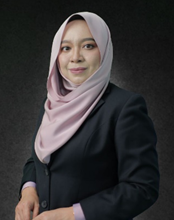 NUR 'AISHAH BINTI MD NORODIN
SETIAUSAHA BAHAGIAN, BAHAGIAN KERAJAAN TEMPATAN PULAU PINANG
Began her service with the government in 2005 as Assistant District Officer at the District and Land Office Seberang Perai Tengah, Penang.In 2008, she was appointed as the Senior Assistant Director of the Penang Land and Mines Office. Then in 2009, she was promoted to Chief Assistant Director at the Implementation Coordination Unit (ICU), Prime Minister's Department.
She then continued her Master's studies in Sustainable Cities and Communities at Universiti Sains Malaysia. After graduation, she resumed her position as Head of Division, Local Government Division, Penang State Secretariat Office in October 2017 until now.
Among her achievements while serving in the Local Government Division was being appointed as the Penang2030 Think Tank Champion on the theme: Integrating Municipal Services with Smart Technology (D3). She was invited as a speaker at the Seberang Perai International Conference on Ecotourism and Conservation Efforts (SPICEC) and Asia IOT Business Platform 2018 on Penang Towards Smart International Cities.
In 2019, she was invited as a speaker at the Cities 4.0 Leadership Forum 2019 to share her experience on the policy and implementation of smart initiatives in Penang.Recently, she was invited as a panelist for the IDB Talk Program, Smart City: Kuala Lumpur as a World-Class Smart City.
She has extensive knowledge and diverse exposure on smart cities, sustainable development, environmental protection, social and economic development, telecommunications and technology architecture and general maintenance of urban infrastructure.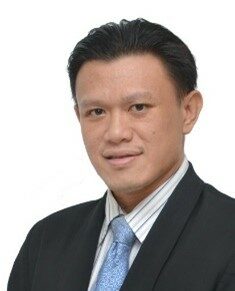 PROF DR. MARDENI BIN ROSLEE
Associate Professor and academician under Faculty of Engineering, Multimedia University, Cyberjaya
Professor Dr. Mardeni Roslee serves as Chairman of Centre of Wireless Technology, Deputy Director of Research Management Centre and was President of MMU Mesra, Multimedia University. At international/local level, he was a Chairman of IEEE Malaysia in Comsoc/VTS for 2019-2020 and currently service as Vice-Chair of Malaysian Radar & Navigations Interest Group (MyRaN ig), Malaysian Society for Engineering & Technology (MY SET). He was also the main founder of Armada Smart Tech MR Sdn Bhd, Spinn Off Company and registered Chartered Engineer with Engineering Council United Kingdom, and Member with The Institution of Engineering and Technology (IET), UK. His experiences include consultation, professional institution and academic sectors.
His current research interests are 5G/6G telecommunication, D2D, satellite, Internet of ThingHis contributions to academic and the engineering professional over the years have earned him recognitions nationally and internationally, he has awarded 64 international/local awards including the University Excellent Researcher Award for 2016 and 2018 from MMU, respectively, recipient of VTS Chapter of the Year Award 2017 from Canada, Excellence in European Creativity Special Award 2018 from Romania, World Invention Special Award 2019 from WIIPA, Outstanding Researcher Award 2020 from USA, Outstanding Large Chapter Award for 2019 and 2020 from IEEE, Top Research Scientist in Malaysia 2020 from Academy of Science Malaysia (ASM), 2021 IEEE Malaysia Outstanding Volunteer Award from IEEE and Leave a Nest Global Challenge Award 2022.s and radar communication.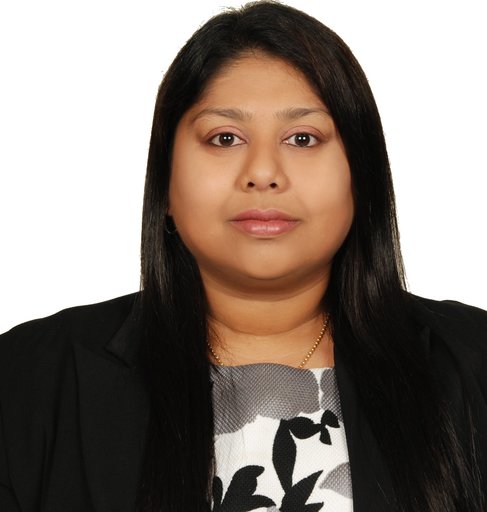 Senior Principal Analyst II, Sustainable Development and Technologies in the Malaysian Industry-Government Group for High Technology (MIGHT)
Ts. Anusha Magendram is a Senior Principal Analyst II, Sustainable Development and Technologies in the Malaysian Industry-Government Group for High Technology (MIGHT) under the Sustainable Development Technologies Department. She brings 20 years of relevant experience in Sustainable Development, particularly around Smart Cities Development. Her work here centres primarily on the management and coordination of the Malaysia Smart Cities Alliance (MSCA) and project "Sustainable-city in Malaysia" under Sustainable Cities Integrated Approach Pilot (SCIAP) Programme for the Global Environmental Facility (GEF 6) organization for UNIDO.
At MIGHT, she has been extensively involved in Project Management & Research, bilateral & multilateral projects, and science diplomacy programs. Before this, she worked as Head of Operation in Yayasan Innovasi Malaysia and as Team Leader In MYOB Australia Pty Ltd.
She holds a Master of Computer Science (majoring in Software Engineering), a Bachelor's in Information & Technology (majoring in Software Engineering), and currently pursuing her PhD at UKM.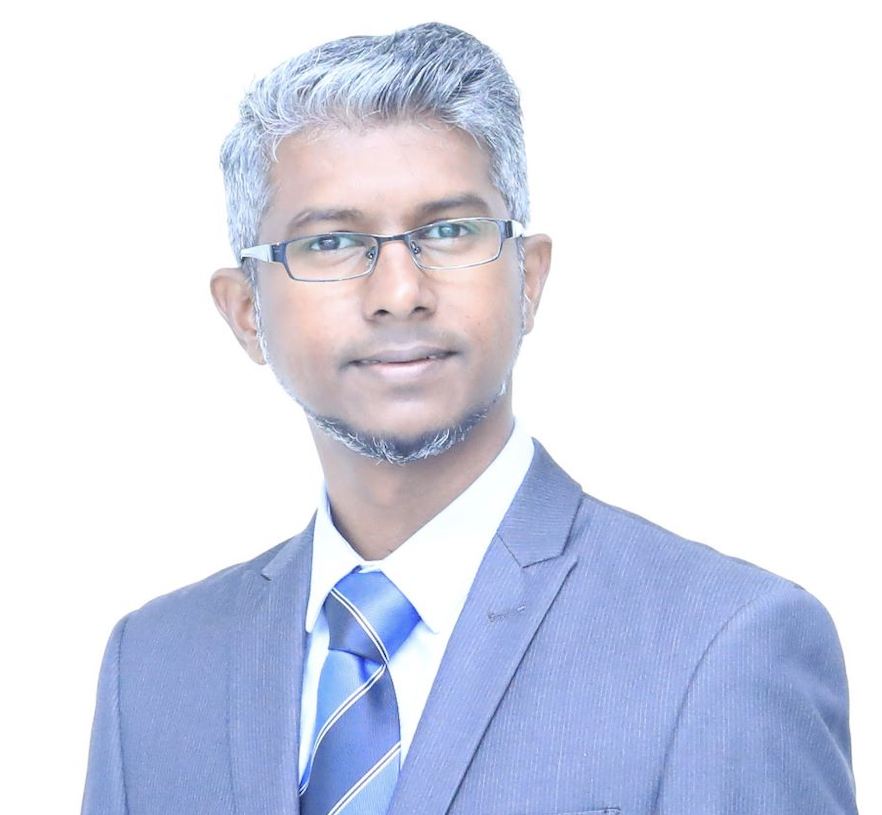 DR. SIVA KUMAR SUBRAMANIAM
Senior Lecturer at Universiti Teknologi Malaysia Melaka
DR. SIVA KUMAR SUBRAMANIAM has been a Senior Lecturer at Universiti Teknologi Malaysia Melaka since 2010. He also co-founded a spin-off company from UTeM, IIOTSME Sdn. Bhd in 2021, a private limited company that drives customised IoT based engineering innovation and solutions. He is currently appointed as the Technical and Project Manager. In 2002, he received his Diploma in Electronics Engineering from Politeknik Ungku Omar. Siva Kumar Subramaniam earned a B.Eng in Electronics Engineering (Industrial Electronics) from Kolej Universiti Teknikal Kebangsaan Malaysia  in 2006 and a M.Sc in Electronics Engineering from the same institution, which is now known as Universiti Teknikal Malaysia Melaka (UTeM), in 2009. In 2017, he received his PhD in Electrical Engineering and Electronic Research from Brunel University London, United Kingdom. He is also an Associate Fellow of Higher Education Academy UK Professional Standards Framework for teaching and learning support in higher education.
Within the span of his professional years, he was awarded relevant credentials namely Chartered Engineer certified by IET and UKEC in 2020, European Engineer (EUR ING) by European Federation of National Engineering Associations (FEANI) in 2022, Assessor for Green Building (Melaka Green Seal) accredited by Perbadanan Teknologi Hijau Melaka, ISO 9001:2015 Quality Management System Internal Auditor Certification,  as well as Lean Six Sigma – Green Belt Certification in 2021 accredited by The Council For Six Sigma Certification, USA. He is also a certified Train the Trainer (TTT) certified by The Human Resources Development Fund Malaysia since 2009 and was a Certified IPC Trainer for IPC-A-610 (revision E) Acceptability of Electronics Assemblies Training and Certification Program between 2011 till 2015.
Overall, Dr. Siva has spearheaded more than ten projects involving research and development of innovative products, has written more than 70 technical papers and presented papers in more than 15 conferences around the world. He was assigned as the lead researcher with projects amounting to more than MYR 1 million, in which 15 innovative products were created with 25 intellectual property rights granted. He has also participated and won 60 research awards in both national and international level innovation competitions.
His research interests include wireless sensor networks particularly on IEEE 802.11 and IEEE 802.15.4 standards. He specialises in wireless sensor networks, IoT systems, system integration, and consumer electronics system, and has a successful track record of industrial collaboration in the last 15 years.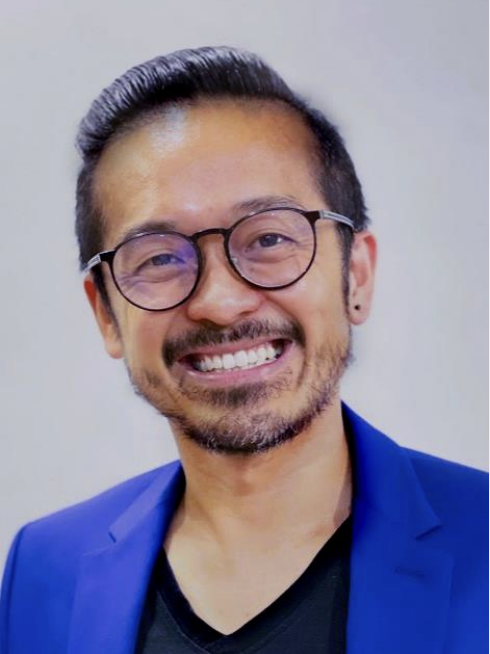 Director, Analytics Fusionex Group
Freddy is a former management consultant, speaker and data analytics practitioner who values culture, human centricity and excellence. Trained as a computer scientist in AI and Security, Freddy has more than 20 years of experience in consulting clients on data and digital; and also has first-hand experience in building data teams and data businesses for multiple corporations. Freddy brings a unique blend of global perspectives having served international clients with a local lens having led analytics transformation for local businesses.
Freddy has built several large data businesses from ground zero based on data engineering, data science and data storytelling. Freddy is also a trained negotiator and certified behavioral interviewer. He has a deep interest in sharing knowledge and can be found regularly on the circuit speaking at various technology and digital conferences, particularly around the potential of analytics as a critical differentiator for the future of businesses.
At Fusionex, Freddy focuses on developing new lines of businesses whilst also spearheading the client's data transformation journey. His passion lies in developing team culture and leveraging the power of tech to transform the way we work. When he is not working, Freddy loves to dive head first into random hobbies, the latest of which is bee farming and hydroponics.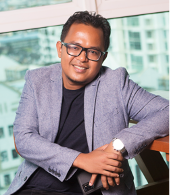 General Manager Smart & Innovative Services, TM ONE
Hairol is the GM for Smart Services and Mobility at TM One, a unit that specializes in product development of Smart Services solutions and 5G technology. He shares deep passion in Design Thinking, Customer Service and developing business-impact solutions that focuses on B2B and B2B2C.
Hairol's credentials include:
-12 years experience in Network Development, Strategic Planning, Business Transformation, Merging & Acquisition, Enterprise Solutions, Sales and Emerging Product Design.
-Broad experience in Design Thinking; a course where he has helped to refine its model to better suit the business requirement and trained more than 300 TM employees.
-Turned around a RM87mil degrowth business portfolios to achieve double-digit growth rate, within 2 years.
-Contributed his expertise in Business Development by driving business opportunities worth of RM154mil for an ICT company based in Jakarta, within a year.
-Designed new emerging solutions for consumers, which then successfully acquired 36,000 new SaaS customers within 8 months.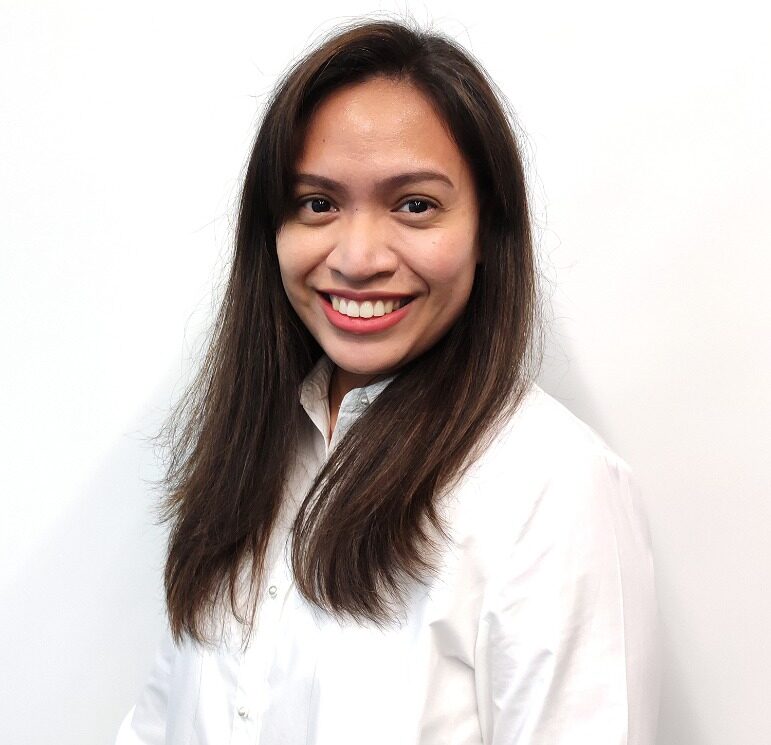 Partnerships Lead at Funding Societies
Syarina is the Partnerships Lead at Funding Societies. Prior to joining FS, she was a founding member of Malaysia's first privately driven venture debt fund and has a background in investments and deal structuring. Her experience has led her to various industries namely technology, media, oil & gas, and finance. Her background is both in public and private investments.
Nicole started 8SIAN with the aim of creating a global and inclusive community that would bring together individuals who share an admiration for Asian culture whilst also representing, educating and building a lasting presence in the Web3 space. After a successful launch, Nicole is now working towards strengthening the brand both in and out of the space.
Nicole is an independent young female entrepreneur who has successfully built a multi-million dollar brand aimed at empowering Asian women.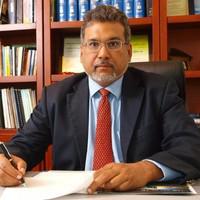 MOHAMED SHAJAHAN MOHAMED IQBAL
CEO, THREE-OPP & EXCO MSCA
Mohamed Shajahan bin Mohamed Iqbal is the Vice President & Treasurer of the FTTH Council Asia-Pacific. He is also the Founder and Chief Technology Officer of a dynamic telecommunications company, Three-OPP (M) Sdn. Bhd. He has extensive professional experience with significant leadership accomplishments in the telecommunications industry as a result of his passion and commitment towards advancing the local telecommunications industry. Shajahan's proven executive management track record with over 20 years' experience in the field has successfully driven sales growth for 3OPP through innovation, research and development of the Malaysian telecommunication industry. In 1991, he developed and created a local industry for telecommunications products under the brand name 3OPP. Prior to this, Shajahan has a wide-ranging experience of 7 years as an Accountant and Consultant in Peat Marwick and Arthur Andersen. His job scope is in the area of audit, tax, insolvency, management consultancy and corporate advisory work..
Under Shajahan's able stewardship, 3OPP pioneered the FTTH project locally in 2007 by being the main contractor to complete the first 17,020 homepass in Subang Jaya, Malaysia for Telekom Malaysia Berhad. This was an achievement for the company which competed against 23 international and local companies to be awarded the contract. 3OPP continues to grow in strength and until today, supports Telekom Malaysia Berhad to complete its 1.4 million homepass. In 2013, Shajahan brought the same FTTH Technology to Sri Lanka through Sri Lanka Telecom (SLT). The company has an ongoing project in Colombo for 10,000 homepass for their FTTH project Phase 1 & 2 for this year. In 2014, Shajahan brought the FTTH Technology to Indonesia through PT Telkom and we have ongoing project for 362,000 homepass.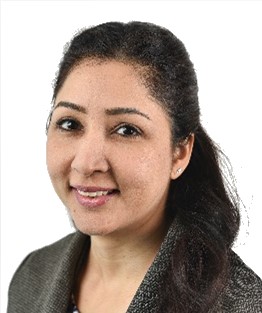 SHARON KAUR D/O GURDIP SINGH
Principal Transport Engineer, Mott MacDonald
Sharon Kaur is a Principal Transport Engineer in Mott Macdonald and has worked on many different types of transport projects all over the world, for over 17 years in the transport field.
She has working experience in areas such as transport planning, master planning, traffic engineering, highway engineering, public transport planning, parking studies, traffic management, traffic impact assessments (TIA), strategic transport planning, involved in future sustainable carbon net zero initiatives for future urban mobility and non-motorised transport planning, pedestrian movement, strategic policy and road safety reviews. She is also an accredited road safety reviewer.
She is currently interested and involved in projects around future mobility and future cities planning. She is involved in the transport work related for the Global Future Cities Programme (GFCP) of the Prosperity Fund together with the Foreign Commonwealth Office (FCO) on two of the interventions namely, the Bangkok Transit Oriented Development Plan for Khlong Bang Luang Area and the Green Transport Masterplan for Melaka. She also was the lead for FUTURES and promotion of FUTURES to her various clients, which is looking at the future of mobility through sustainable forms and modes and conducting workshops to raise awareness with internal and external stakeholders for the future of carbon net zero for cities.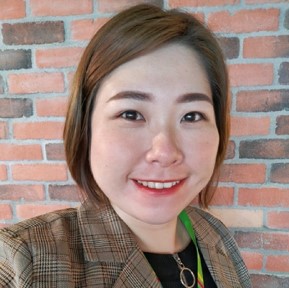 IOT SOLUTION, ENTERPRISE PRACTISE (MAXIS)
Started with Public Relations and Marketing background, subsequent moving into IT field to pursue potential career growth related to digital transformation and IT system integration (9years+ experience). Expertise on IT solutions, visualisation, apps and software, data analytics solutions.
Moving ahead to find new way to listen market's demand, working with industry expertise, sharing past customer journey to create possible solutions to fit for business needs, sustain resources and customer buying process experience.
Offline i would love to enjoy natural hiking with my friends, reading articles and travelling. Open for info and knowledge sharing.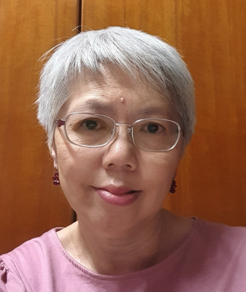 CUSTOMER SOLUTION CONSULTANT GOVERNMENT – GOOGLE CLOUD
Lee Wai Theng is proud to be a woman in tech who has experienced working with different technologies from mainframe to cloud computing throughout her careers in NCS, IBM, SAP and now Google Cloud in both local and regional roles in presales, consulting, and customer success.
She is currently a Customer Solutions Consultant, Government in Google Cloud Malaysia. In her current role, she aspires to lead the public sector in Malaysia into a brave new world: helping them to understand the Art of the Possible with Google Cloud and to build a strategic roadmap together to achieve success and serve the citizens better through innovation.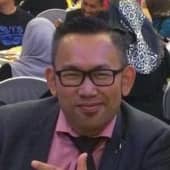 Managing Director and Chief Executive Officer at Focus Technology Network
A creative and inventive mind, results driven who craves for challenge and not afraid of work outside his comfort zone. Self-motivated and resourceful Managing Director with ground operation proven ability to develop and strengthen management teams in order to maximise company profitability and efficiency. Experienced in leading and growing all sectors of an ICT business to make it a dynamic and progressive organisation and able to establish sustainable and profitable relationships with customers, suppliers and stakeholders across the world.
Completed his undergraduate and post graduate studies in France, with a Master in Electronics System Integration Architecture sponsored by TM.With 15 years of experience, he started off in TM subsidiary company, GITN Sdn Bhd, where he was awarded A Top Performer in Telekom Malaysia Berhad by Dato Abdul Wahid (GCEO TM) then made his move to manage his own company at the age of 29. His forte has been in Network and Solution Architecture as well as Engineering. His expertise in delivery is translated in architecting and delivering smart transportation project of PrasaranaNet for Prasarana Negara, Telco concession project for Puncak Semangat Group via Alkarismi, Fiber concession of IWK via VisiTel of Visi Cenderawasih, Safe Facilities For TNB and network & cybersecurity expert services for Government Agencies namely MAMPU, MyGovNet, 1BestariNet, MCMC, MDEC and Koridor Utiliti companies such KUJ Johor.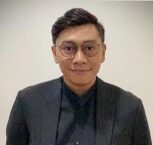 OPERATION & GROWTH, ESPORTS INTEGRATED
VP of Operations and Growth, ESI, Spacerubix & Kiara Skatepark:Graduated with Honours Degree in Mass Communications (Advertising) from UiTM, Fadzli has been instrumental in building 3 brands at Impact Integrated, which are Esports Integrated (ESI), Spacerubix and Kiara Skatepark. He kick-started his career in the advertising industry, serving clients from the likes of Nokia, YES 4G, Shell, Ford, Book Xcess, Teach for Malaysia, Unicharm, Nestle, Suria KLCC, FGV, LINE, FindIt and others at J. Walter Thompson, McCann Erickson and Leo Burnett, before embarking on a journey into the tech-startup world with esteemed corporations such as Kakao, UMADX, Kaodim, AmTrust Mobile Solutions, Ombré, Wanderclass, 3ciety, and Kiple prior to joining Impact Integrated.
With all of these combined, Fadzli has a vast experience to bring to the table. Playing a central role in the business and operational development for Impact Integrated, his focus is continuing endless business development pursuits, strategising impactful esports programs and operationalising the brands' operational strategies.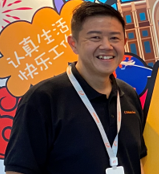 BUSINESS DEVELOPMENT DIRECTOR, ALIBABA CLOUD INTELLIGENCE
Lawrence Ha leads the Business Development for Financial Services and Enterprise in Alibaba Cloud Intelligence Malaysia, and is an international Technologist with extensive experience in digital transformation.
Prior to joining Alibaba Cloud, Lawrence Ha was with multinational technology organization – Oracle and IBM. Lawrence has spent the last decade working across the Asia Pacific region, delivering key initiatives in an array of roles across business and technology functions.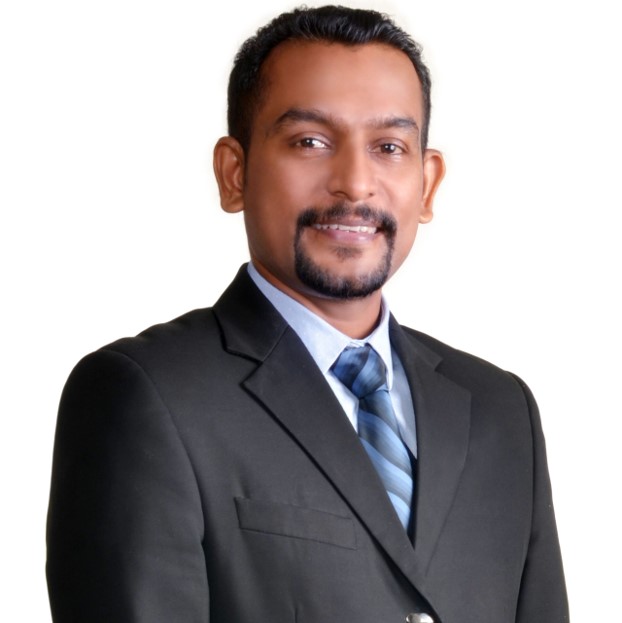 Director MIDA Melaka Malaysian Investment Development Authority (MIDA)
Mr. Jaibalan joined MIDA in 2008 as an Assistant Director and was attached to the Business and Other Services Division. Prior to join in MIDA, he was attached to private sectors i.e education and services-based industries. In MIDA, he has served many various divisions namely Information, Communication and Technology Services Division (ICT), R&D and Business Services Division, Chemical and Advanced Technology Division, Foreign Investment Division. He rose up to become the Director of MIDA Melaka in May 2021. He has vast experiences in evaluating high quality investment projects and was instrumental in promoting FDI and DDI for the country. Apart of that, he has extensive experience in the international business as well as a broad understanding of the development of the manufacturing and services sectors in Malaysia.
 
He holds a Diploma in Management Technology from University of Technology Malaysia (UTM), Bachelor of Business Administration (Hon) Majoring in Marketing from University Tun Abdul Razak (UNITAR) and Master of Science Management (Hon) First class from University of Utara Malaysia (UUM).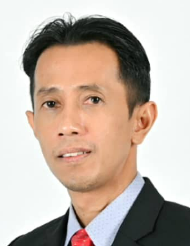 PLANMALAYSIA (PENGARAH PROJEK ZON SELATAN)
TPr Abdulhan graduated with Bachelor's degree in Urban and Regional Planning from Universiti Teknologi Malaysia and Master of Engineering (International Master Course of Sustainable Architecture and Urban System – Major in Land Use Planning in Disaster Management) from Kyushu University, Japan. He has more than 27 years of working experience in the field of urban planning in both private and public sectors. He is a Registered Member of Board of Town Planners, Corporate Member of Institute of Planners and Member of Architectural Institute of Japan.
 
He has been involved in the preparation of Development Plan at national, state and local level as well as comprehensive and strategic spatial development plans. He also involved in efforts to mainstream the comprehensive and integrated climate action plan, low carbon society measures, adopting methodologies and models in line with international practice and recognized by the international bodies. TPr Abdulhan has a diverse of expertise which includes disaster management at international, national and state level as advisory capacity, project implementation and management. Besides, he has recently involved in advising and facilitating state and local government on the preparation of Blue Print or Action Plan for Smart City as a reference document for strategic and future spatial planning.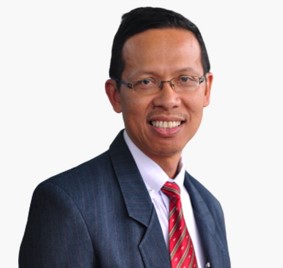 MANAGING DIRECTOR, TNB RESEARCH
He received his Bachelor of Mechanical Engineering from University of Queensland, Australia in 1988. He started his career as the Assistant Shift Charge Engineer and later as Coal Plant Operation & Maintenance Engineer at Sultan Salahuddin Abdul Aziz Power Station, Kapar, Klang from 1988 until 1994. He then pursued his Masters and PhD studies at University of Leeds, UK in the area of fuel and energy. In 2020, he joined the University Tenaga Nasional (UNITEN) and assumedvarious academic positions from Senior Lecturer to the Dean of Graduate Studies. In 2020 he was appointed as the General Manager, Generation & Environment Department of TNB Research Sdn. Bhd. before taking his current position as Managing Director, TNB Research Sdn. Bhd. in March 2021. His research interests are in power plant technology, clean coal technology (CCT) and carbon capture, utilization and storage (CCUS).