Smart Melaka International Conference (SMIC2023) returns for its second installment this year on October 12th -13th to further elevates the smart initiatives and solutions shaping this new era of safer, greener and more efficient urban city. The conference is a platform to network and learn from the industry leaders, to expand knowledge and find solutions to problems, to present ideas and work to others as well as to learn beyond your field or interest that may enhances both professional and personal development.
Smart Digital Infrastructure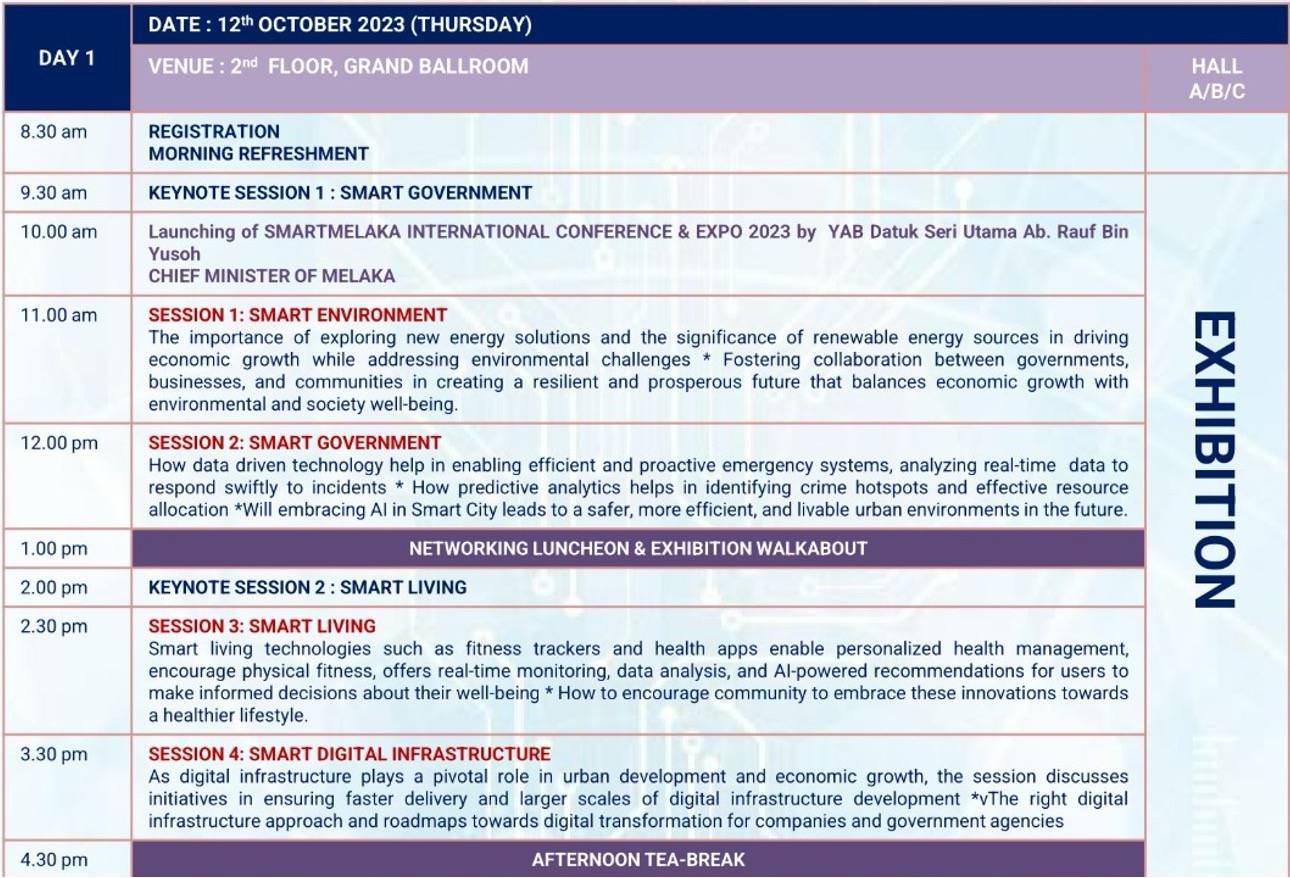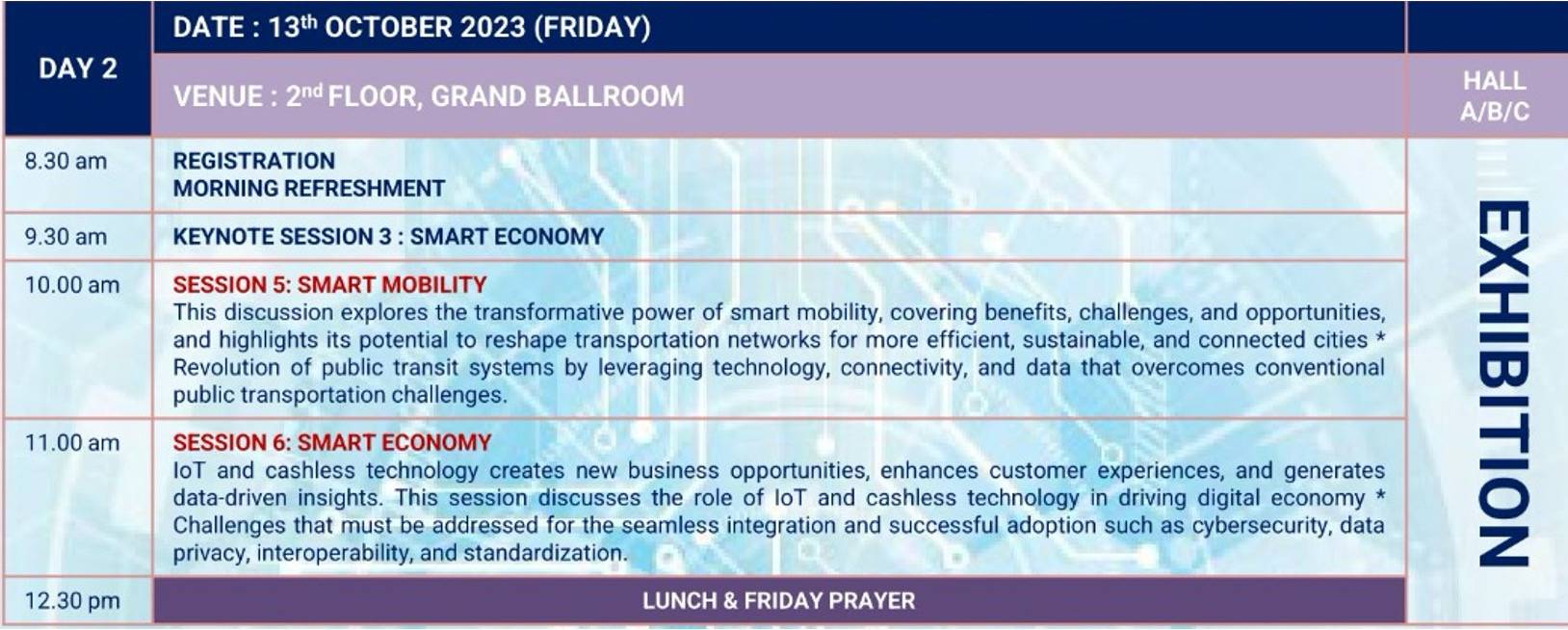 Malaysian Communications and Multimedia Commission (MCMC)
Smart Melaka International Exhibition 2023 (SMIX) aims to connect government agencies, industry players, tech-companies and communities to unleash a world of solutions that define a new, exciting and urban era. In addition, the co-located events such as Malaysia Techlympic 2023, Minggu Sains Negara, MyFutureJobs and Malaysia Digital Expo under the same roof offers the perfect opportunity to increase awareness, gain exposure and meet your target audience or potential investor.
Jabatan Kimia Negeri Melaka
Jabatan Kesihatan Negeri Melaka
Jabatan Pendidikan Negeri Melaka
Perbadanan Teknologi Hijau Melaka
Melaka Biotech
Universiti Melaka (UniMel)
Universiti Teknikal Malaysia Melaka (UTeM)
Pejabat Mufti Negeri Melaka

MiCoST
Pertubuhan Keselamatan Sosial (PERKESO)

UO Structique Sdn Bhd

MSC Trustgate.com Sdn. Bhd.

Three-Opp (M) Sdn. Bhd

Austral Techsmith

Selangor Industrial Corporation (SIC)

Universiti Teknikal Malaysia Melaka (UTeM)
Pertubuhan Keselamatan Sosial (PERKESO)

UO Structique Sdn Bhd

MSC Trustgate.com Sdn. Bhd.

Three-Opp (M) Sdn. Bhd

Austral Techsmith

Selangor Industrial Corporation (SIC)

Universiti Teknologi Malaysia Melaka

System Consultancy Services Sdn Bhd

Falah Techno Development Sdn Bhd

LED Vision Sdn Bhd

Inchz IoT Sdn Bhd

Vemax Technology Sdn Bhd (Engenius)

OGX Networks Sdn Bhd

Bina Tenaga Energey Sdn Bhd

Best Hygience Sdn Bhd

FUJIFILM Business Innovation Asia Pacific Pte. Ltd.

Katapult Asia Sdn Bhd

Tenaga Nasional Berhad

Pendinginan Megajana Sdn Bhd
SIRIM Berhad

Perbadanan Melaka (MCorp)

PLAN Malaysia

Pejabat Tanah dan Galian Melaka

Melaka E-Sport Association

Jabatan Pendaftaran Negara

MRANTI Corporation Sdn. Bhd.

Majlis Agama Islam Melaka (MAIM)

Majlis Perbandaran Alor Gajah

Majlis Perbandaran Jasin

Majlis Perbandaran Hang Tuah Jaya

Melaka Waterfont Economic Zone

Cradle

Malaysia Digital Economy Corporation (MDEC) Sdn Bhd